A. DIMAI PLANETARIUM ACTIVITIES - SUMMER 2021
---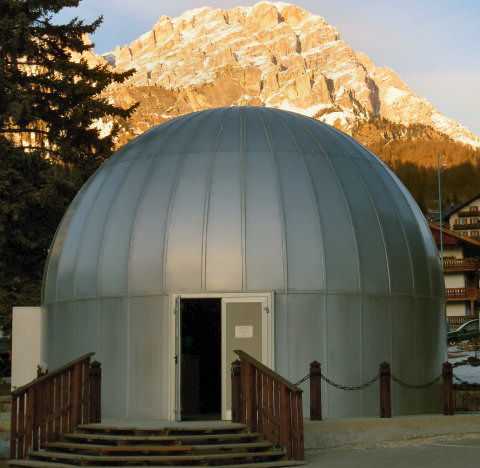 The Astronomical Cortina Association proposes, for summer 2021, the guided exploration of the sky at the A. Dimai planetarium, followed by a spectacular 360° film with an astronomical theme, every Saturday from 24 July to 11 September 2021, at 17:30. The activity will be held in Italian language. 
Ticket: € 5 per person, free admission for children up to 6 years.

Reservation is not necessary, please arrive at the planetarium 10 minutes before the beginning of the show.
To contain the spread of the Covid-19 epidemic, the use of a mask is mandatory inside the planetarium.
_____________
Schools may request a visit to the planetarium on dates and times other than those listed above, by sending the request to This email address is being protected from spambots. You need JavaScript enabled to view it.